Equipment
heavy bottom pot
mixing bowl
baking dish
Ingredients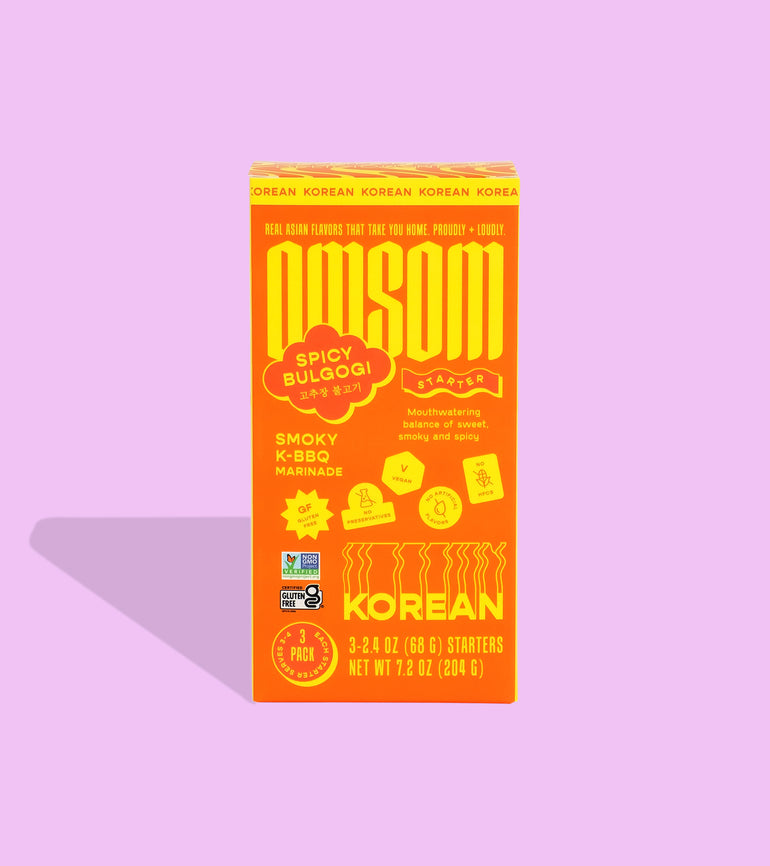 1½ cup sliced rice cakes
1 cup low moisture mozzarella cheese
¾ cup milk
1 tbsp. flour
1 tbsp. butter (more for greasing the dish)
salt
pepper
1 scallion stalk scallion
chili flakes (optional)
Serve with:
Enjoy it as an appetizer!
Instructions
Let's get cooking:
Start by making the béchamel: melt butter in a pan, add flour, and cook, stirring constantly for 2 minutes.
Add ¾ cup of milk, salt, pepper, and chili flakes. Stir until thickens.
Remove from heat and stir in ½ cup of low moisture mozzarella.
Set a pot of well-salted water or chicken stock to boil and cook rice cakes for 1 minute. Drain and add to a bowl with Omsom starter and ¼ tsp. of salt. Incorporate a splash of hot water, mix, and allow to cool until it's safe to handle.
Grease a baking dish with softened butter or sesame oil.
Place a thin layer of béchamel on the bottom and cover with a layer of rice cakes.
Repeat until you run out of rice cakes and top dish off with remaining mozzarella.
Broil for 5 minutes and garnish with sesame seeds and scallions. Enjoy!