Equipment
Mixing bowl
Cling film
Air fryer
Ingredients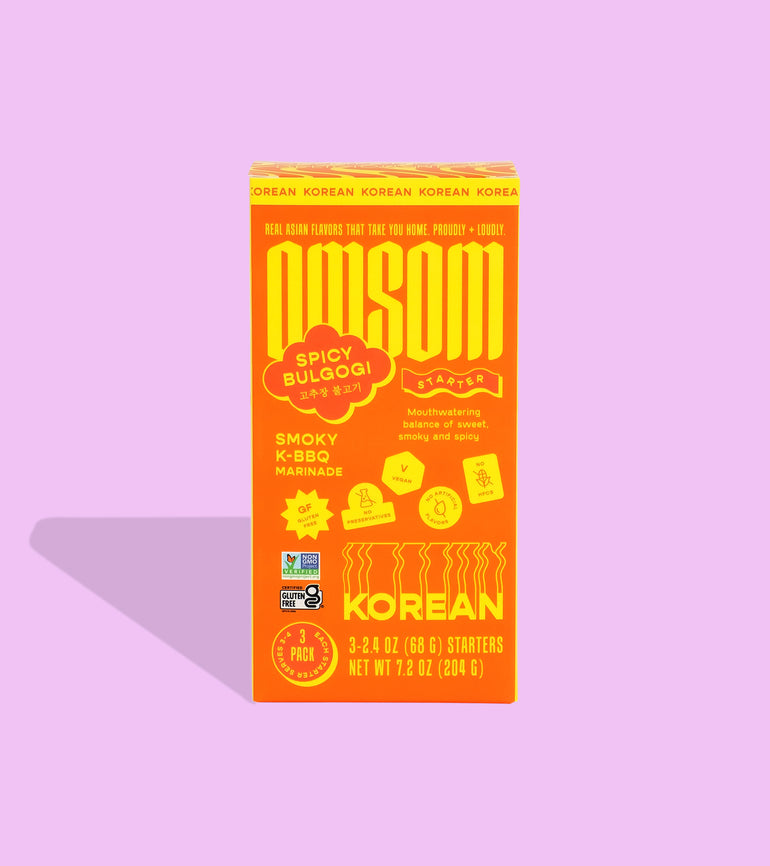 1 can of tuna
2 tbsp. mayo
1 ¾ cups short grain rice, cooked + room temp
1 tbsp. furikake
1 scallion, thinly sliced
Neutral oil
Serve with:
These bbs are perfectly good on their own 🤩
Instructions
Recipe from community member, Ceilena (@ceilena).
1. Mix tuna, mayo, and half of Omsom sauce in a bowl.
2. Combine rice and furikake in another bowl.
3. Take cling film and flatten a rice ball on it.
4. Put tuna mix in the center and using the cling film, carefully shape into a ball.
5. Brush the rice balls with Omsom sauce.
6. Air-fry at 375°F for 8 minutes.
7. Sprinkle with additional furikake and scallions before serving.
8. Enjoy!