How to Make
Equipment
medium skillet
medium pot
Ingredients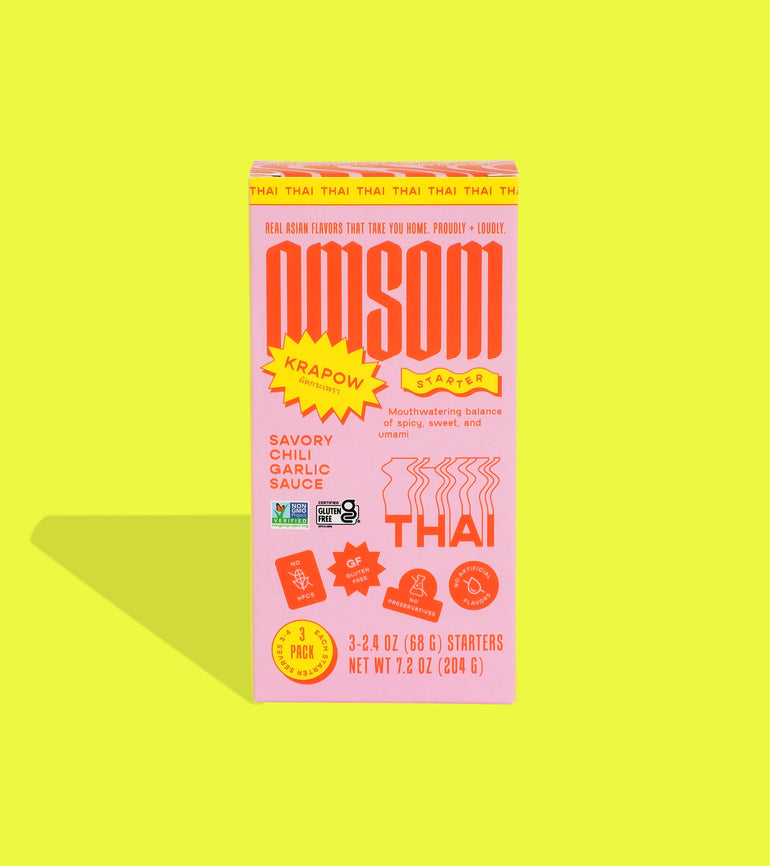 6 rice paper sheets
2 oz shredded mozzarella cheese
1 package of instant noodles
3 seaweed sheets, sliced into small squares
Neutral cooking oil
Instructions
Recipe from community member, Ceilena (@ceilena).
Prep your noodles!
Cook plain noodles according to package directions. Note: do NOT add any seasoning packets.
Once drained, mix with the Omsom sauce and set aside.
Let's get cooking!
Activate a sheet of rice paper in warm water for approximately 1 minute. Lay down on a large cutting board.
Lay down a small handful of cheese in the center. Moving quickly, layer on some noodles, a sheet of seaweed, and more cheese.
Fold in the sides of the rice paper, to form a square 'dumpling' of sorts around the noodles. Repeat until noodles are used.
In a small skillet, heat 1 tbsp. oil over medium-high for 1 minute.
In batches, pan-fry each dumpling. Sear for 1-2 minutes on each side, until golden brown + crispy.
Allow to cool on a paper towel-lined plate. Enjoy!