Equipment
mixing bowl
non-stick pan
Ingredients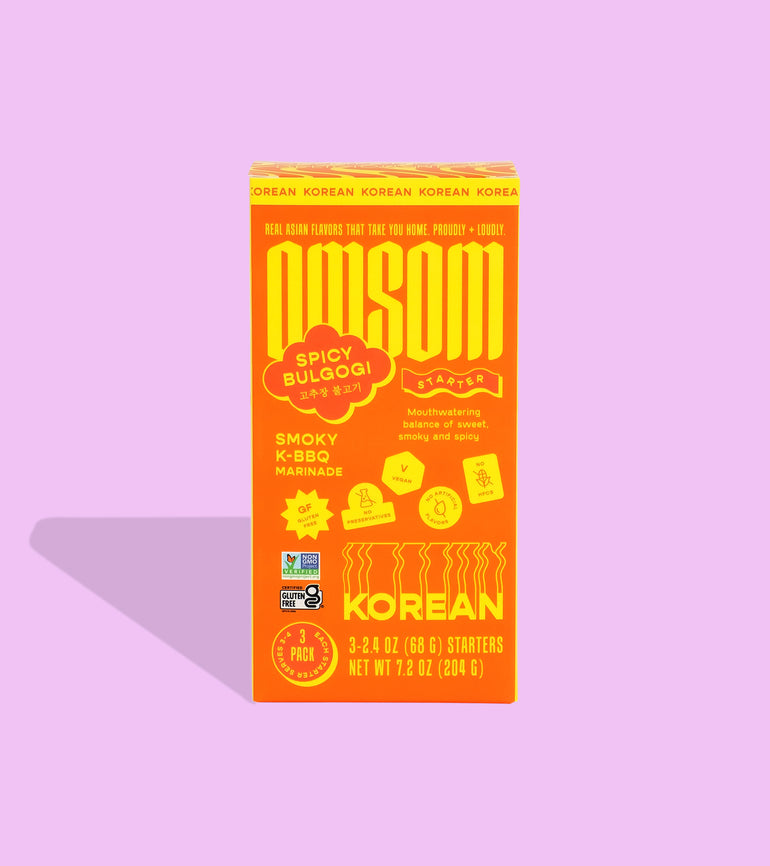 1 tbsp. chili crisp (reserve some for garnish)
¾ cup all-purpose flour
¾ cup tapioca flour
½ cup water
2 large eggs
½ large onion, thinly sliced
¾ cup mayo
7 green onions, cut into 3 to 4 in lengths
¼ cup neutral oil
Instructions
Recipe adapted from James' new debut cookbook, Chili Crisp!
Let's get cooking:
In a large bowl, whisk flour, eggs, chili crisp, and half of the packet of Omsom sauce. Add onion and scallion, mix well.
To make the aioli: mix mayo and remainder of Omsom sauce packet. Set aside.
Heat oil in a pan over medium-high heat.
Pour ⅓ cup batter into the pan, flatten with a spatula, and cook until golden and crispy edges.
Flip and cook the other side until crispy.
Repeat with remaining batter.
Serve hot with extra chili crisp and aioli.