Ingredients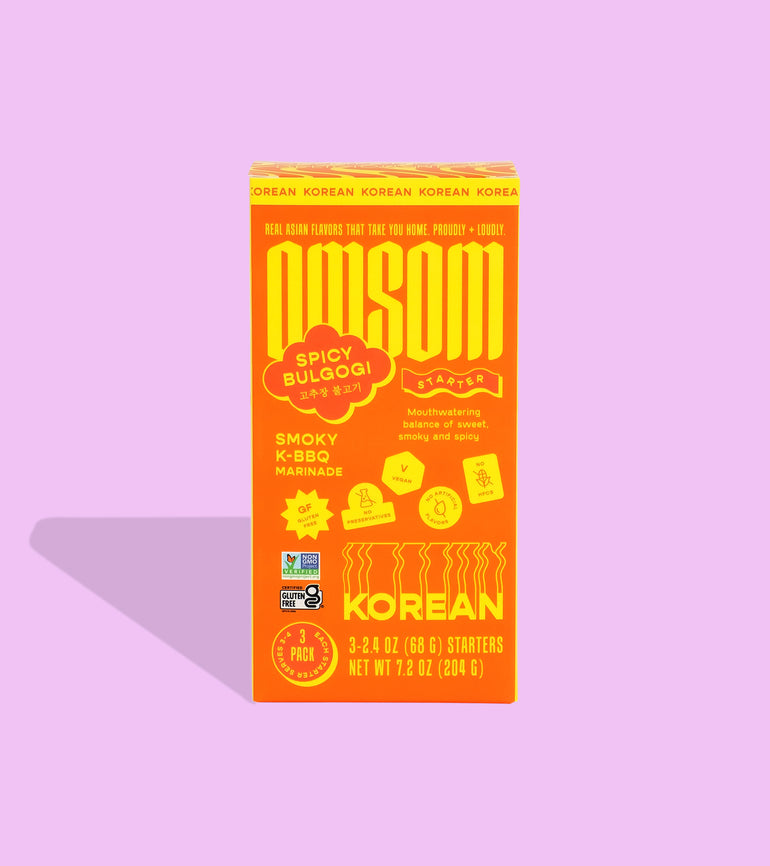 1 Omsom Korean Spicy Bulgogi Sauce

8 medium eggs, frozen and peeled (Pro tip: run them under water to make peeling easier once frozen!)

5 tbsp. cornstarch

1 cup all-purpose flour

½ tsp. baking powder

3 cups neutral oil for frying

1 scallion, sliced (for garnish)

Soy sauce (for garnish)
Instructions
Prep:
In a large bowl, combine ½ cup flour, cornstarch, baking powder, Omsom sauce, and ½ cup water to make your batter. It should be thick in texture!
Let's get cooking!
Pour oil into pot until the oil is roughly 3 inches deep. Heat oil over medium-high heat until it reaches 350°F.
Working with 3 eggs at a time, coat eggs in remaining flour before dipping them into the batter.
Moving quickly, transfer the battered eggs into hot oil and fry for 5-6 minutes, flipping halfway, until crispy and golden. Work in batches to avoid overcrowding.
Garnish with scallions and a drizzle of soy sauce. Enjoy!