Equipment
air fryer
knife
cutting board
two mixing bowls
Ingredients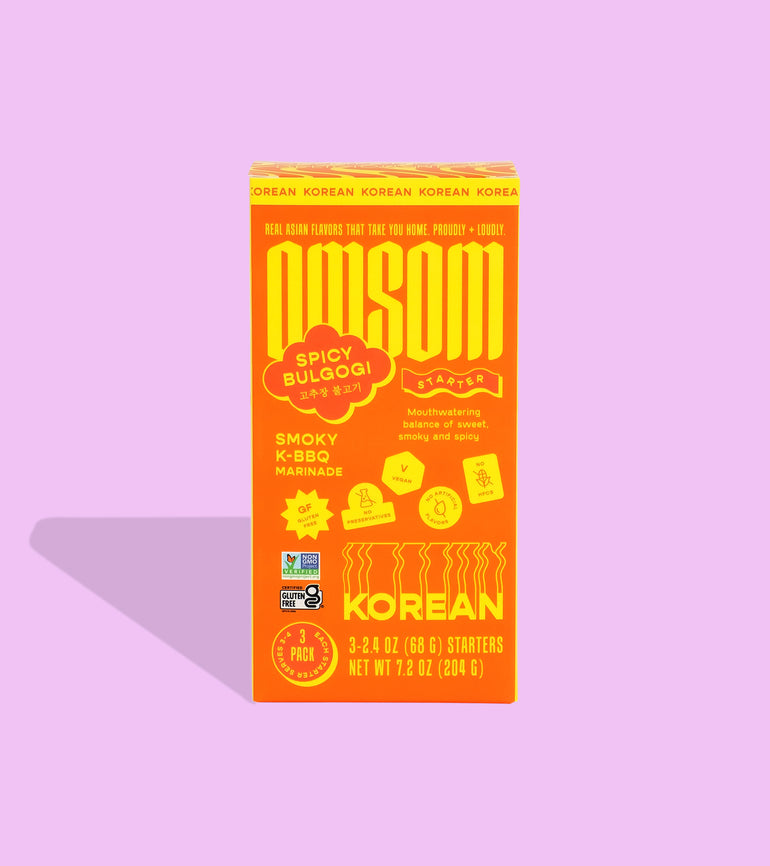 1 block extra-firm tofu, pressed
4 tbsp. cornstarch
1 tbsp. water, room temperature
1 tbsp. rice vinegar
1 tsp. salt
1 scallion, sliced thinly
1 tbsp. white sesame seeds, roasted
Instructions
Recipe from community member, Hanna (@hanseabright).
Prep your tofu!
Tear tofu into bite sized pieces, approximately ~1.5''. (Pro tip: make sure to tear so that the rough edges will capture more seasoning!)
Toss tofu with 3 tbsp. cornstarch and salt. Bake in the oven (or air fryer) at 415F for ~8 minutes, until golden and crispy.
Prep your dipping sauce!
Mix 1 tbsp. Omsom sauce with 3 tbsp. Gotham Greens Vegan Ranch, then set aside.
Let's get cooking!
Put remaining Omsom sauce in a bowl. Mix together remaining 1 tbsp. cornstarch with 1 tbsp. water, then add 1 rice vinegar and cornstarch mixture to Omsom sauce. Stir until combined.
Place cooked tofu in a mixing bowl and toss with Omsom marinade. Toss marinated tofu back in the oven (or air fryer) and cook for another ~5 minutes.
Plate tofu and sprinkle with sesame seeds and scallions. Dip tofu bites in Gochujang Vegan Ranch and enjoy!