How to Make
Equipment
cutting board
knife
skillet
Ingredients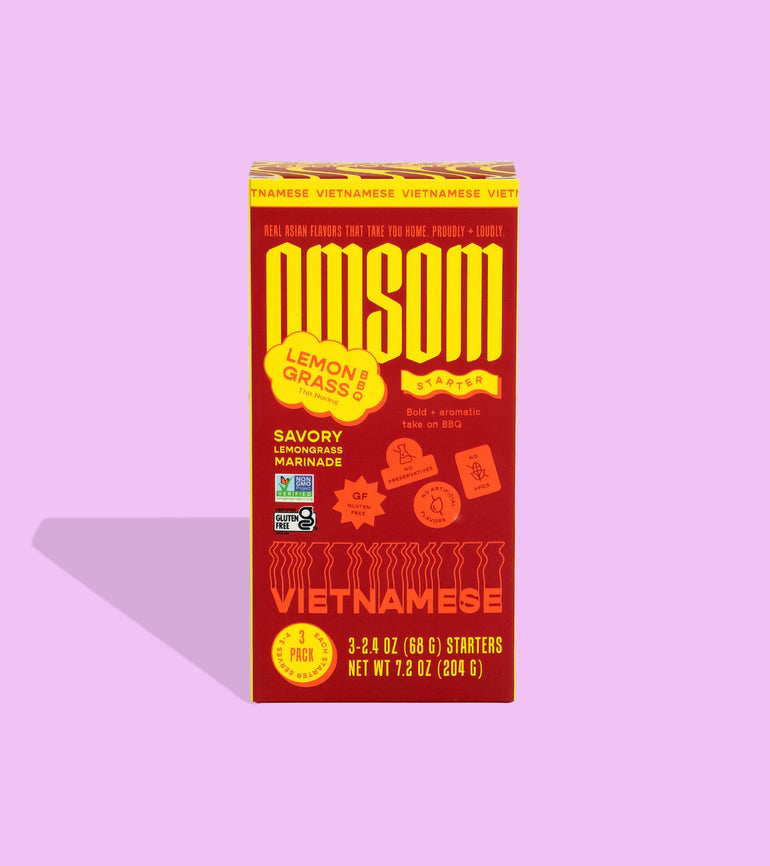 4 seaweed sheets, cut in half
14 oz. firm or extra firm tofu
1 tbsp. neutral cooking oil
8 pieces of rice paper
¼ cup of water
1 tbsp. sugar
2 stalks scallion, thinly sliced
Sesame seeds
Neutral cooking oil
Instructions
Prep your tofu:
Cut tofu along the short side into 1-inch planks.
Pat the tofu dry with a paper towel to remove as much water as possible.
Let's get cooking!
Prepare a smooth surface (like a large plate or cutting board) for rolling and lay out all of your ingredients.
To assemble the tofu roll, place a seaweed sheet shiny side down on a cutting board. Take a tofu plank and place it on the edge of the seaweed sheet. Roll tightly away from you, tucking the tofu underneath your fingers as you roll. Wet the end of seaweed sheet to seal. Repeat until tofu is all wrapped.
Fill a large bowl with hot water - it should be larger than the width of the rice paper.
Submerge rice paper in hot water while rotating quickly. (Pro tip: don't soak too much, as rice paper will continue to soften as you work!)
Lay wet rice paper on surface + start creating your bites: place tofu roll in center of rice paper, fold sides in tightly until you form small enclosed bites!
Cut each roll into 3-4 equal pieces.
Heat oil on medium in the skillet. Once hot, pan-fry tofu bites in batches until golden on each side. Remove from heat and set aside.
Using the same pan, simmer Omsom sauce, water, and sugar for one minute on medium heat until slightly thickened.
Add in tofu bites, stir until coated, and turn off heat.
Garnish with scallions + sesame seeds. Enjoy!