Equipment
medium saucepan
cutting board
knife
Ingredients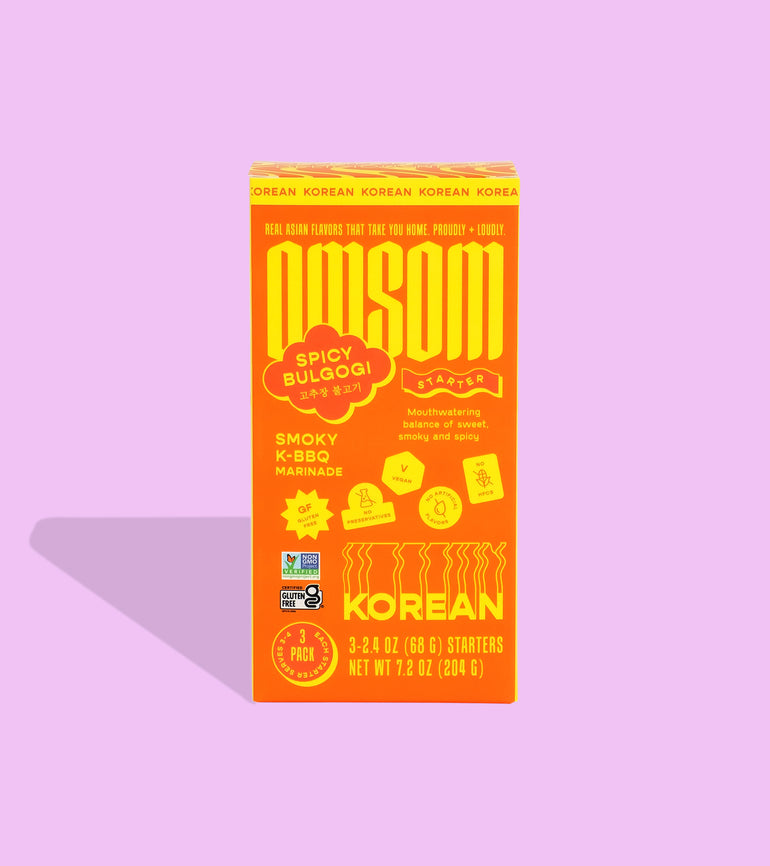 2 cups tteok (tubular rice cakes)
1 cups water
1 tbsp. butter
1 cup whole milk
1 scallion, sliced thinly
2 cup cheddar cheese, grated
1 cup mozzarella, grated
1 tsp. salt
Black pepper
Instructions
Recipe from community member, Hanna (@hanseabright).

Let's get cooking!
Heat rice cakes, water, and cream in saucepan over medium until simmering, ~4 minutes.
Add cheddar, mozzarella, and salt and stir until cheese is melted. Toss in Omsom sauce and stir to combine, cooking for ~3 minutes.
Garnish with scallions and black pepper. Enjoy!