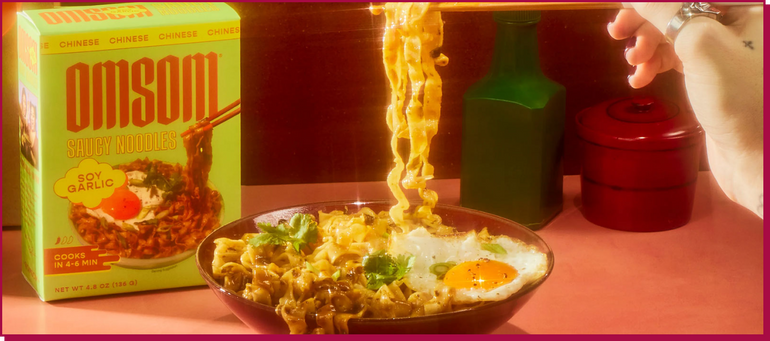 Omsom's beloved Noodles + Sauces are the ultimate gift for the foodies in your life
Iconic chef-driven recipes
Restaurant-quality meals in minutes
No artificial flavors or preservatives
Vegan and vegetarian friendly options
Meet The Tastemakers
Meet The Tastemakers
"Omsom sauce kits are one of the best cooking products we've ever tasted."

"Omsom completely transformed my home cooking."

"The Asian pantry brand that saves our dinners, time and time again."

I love everything about Omsom. These new Saucy Noodles are fantastic.
Omsom makes dinner fun!
i love Omsom noodles. We have Omsom noodles at least once a week. It is fast, fun and delicious. i love that each flavor packet comes with suggestions on which protein or vegetables to pair it with. I have recommended Omsom noodles to all family and friends.
Great Flavor - Quick Meals
I got the variety pack and I've loved everything I've tried so far. Quick, easy. Nice to jazz up a little with protein or veggies, but perfectly tasty in its own! Will definitely be ordering again.
Try these Noods
Super Tasty and great flavor. It was an easy and quick meal if you add the recommended and some improv toppings.
Can't get enough!
I'm a repeat customer of Omsom but this is my first time trying the Saucy Noodles. Who knew something this delicious is so easy to make? Thank you for continuing your creativity and sharing it with the world.
Jill M.