Equipment
large cast iron skillet or non-stick pan
Ingredients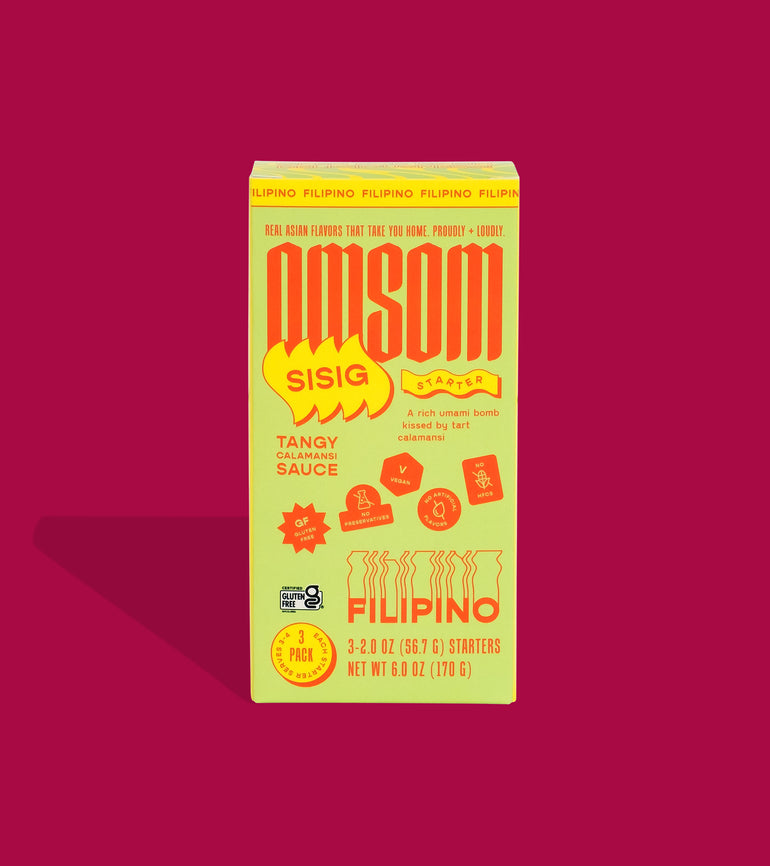 1 lb. chicken breast
½ medium red onion, diced
1 tbsp. neutral cooking oil
salt and pepper
1 egg (optional)
1 tbsp. mayo (optional but recommended)
Serve with:
Traditional: Serve with garlic rice or white rice, and top with sliced chili and scallions.
Mix it up: Serve with sautéed greens.
Instructions
Prep your chicken:
Cut the chicken into small cubes, about 1/2 inch wide. (Pro tip: For easier cutting, firm your chicken in the freezer for 20 minutes.)
Season chicken with 1 tsp. each of salt and pepper.
Let's get cooking:
Heat oil in a skillet over medium low heat. Add onion, reserving a handful for garnish, and cook for 3 minutes until soft.
Add chicken to the skillet, turn the heat up to medium high and fry, stirring occasionally, until lightly browned, about 4-5 minutes.
Turn the heat down to low, add Omsom starter, stir, and season to taste with salt and pepper. For the brightest flavor, try not to boil the starter. (Pro tip: For extra creaminess, add mayo here.)
Crack the egg into the warm pan and stir to quickly cook the egg.
Turn off heat and finish with the reserved onion.
Serve sizzling hot! Serve with some of our suggested favorites. Enjoy!