Equipment
mixing bowl
large skillet
Ingredients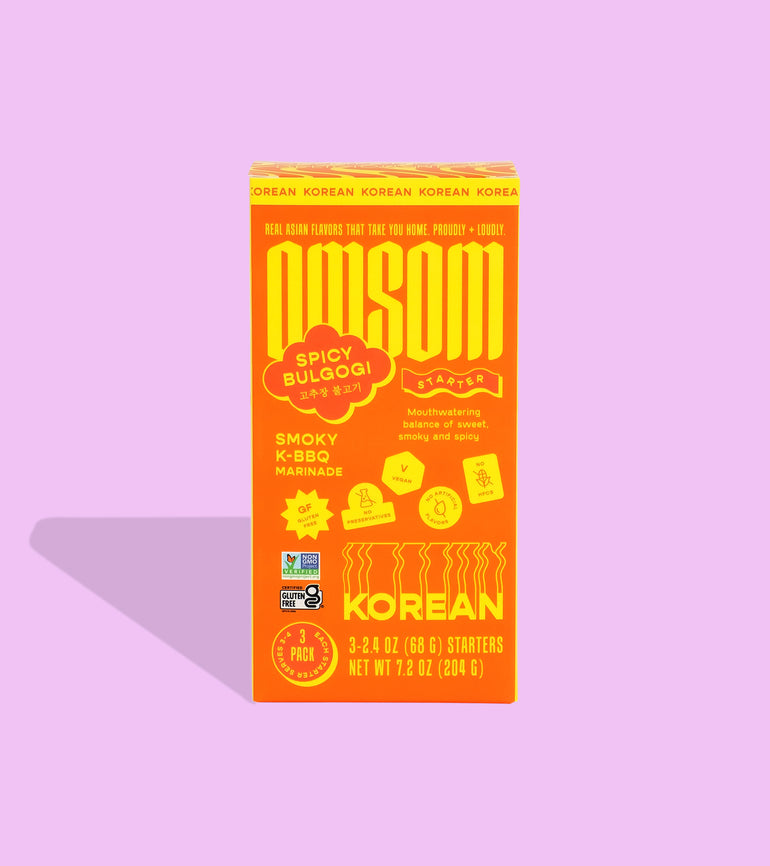 ½ small sweet onion, thinly sliced
1 scallion, sliced
neutral cooking oil
toasted sesame seeds (optional)
Serve with:
Traditional: Serve with lettuce wraps or white rice and kimchi.
Mix it up: Serve over a lettuce, cucumber and perilla salad.

Instructions
On medium high heat, heat 1 tbsp cooking oil in the skillet for 1 minute.
Add onion, and cook for 3 minutes until soft, then remove and set aside.
Add an additional 2 tbsp oil to skillet. Add Impossible Burger, break up into small crumbles, and sauté until there is no more pink.
Add onions back in and mix.
Mix in the Omsom starter and cook for an additional 2 minutes or until the protein is golden brown.
Salt to taste, top with scallions and sesame seeds, and you're done! Serve with some of our suggested favorites. Enjoy!