Equipment
Ingredients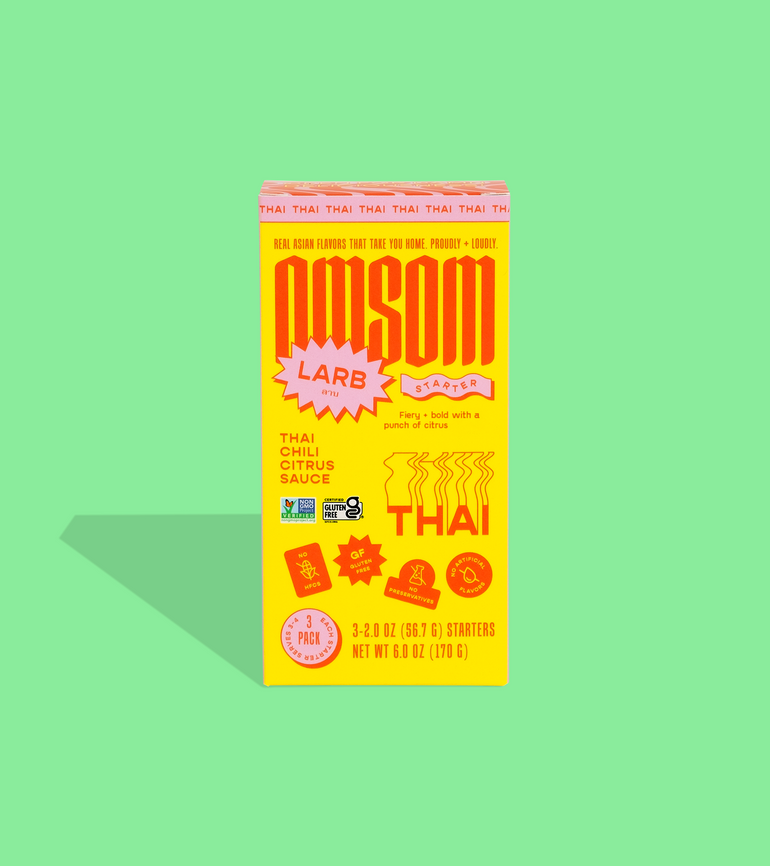 1 ¼ lb. fresh firm white fish, diced into ½-inch chunks (we like snapper!)
3 limes, juiced
½ cup coconut milk
1 medium shallot, peeled and finely sliced lengthwise
½ cup cucumber, peeled and thinly sliced into half-moons
2 scallions, chopped
½ cup cilantro leaves, coarsely chopped
2 tbsp. mint, coarsely chopped
Serve with:
Serve with your favorite tortilla chips!
Instructions
1. Combine fish in a bowl with the juice of 2 limes + ½ tsp. salt. Mix carefully, before covering tightly with cling film.
2. Refrigerate for 25-30 minutes. (Pro tip: do not marinate for more than an hour, as this will "cook" the fish thoroughly + have an unpleasant texture.)
3. In a separate bowl, mix Omsom sauce with the juice of 1 lime and coconut milk to make marinade. Set aside.
4. Remove fish from fridge and drain. Mix in cucumber, shallot, scallions, cilantro, + mint.
5. Pour marinade into bowl and toss gently to combine. Adjust seasoning to taste.
6. Enjoy!