Equipment
cutting board
knife
mixing bowl
air fryer
microwave
microwave safe bowl
Ingredients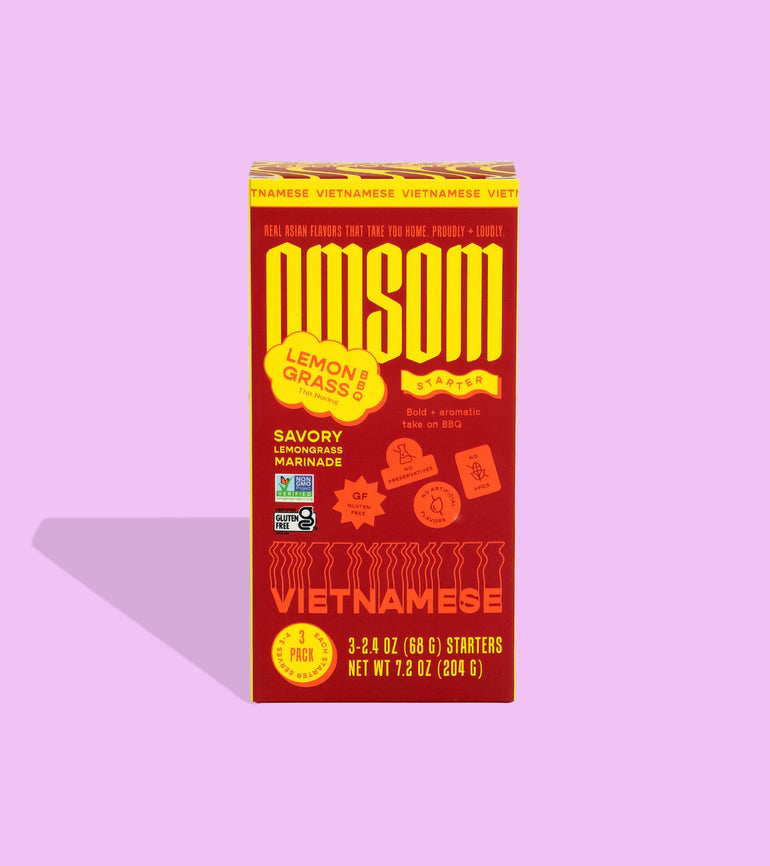 1 lb. pork belly
2 carrots, julienned
¼ cup chopped cilantro
10 frozen bao buns
3 tbsp. roasted peanuts, crushed
5 tbsp. rice vinegar
10 tsp. mayo
1 tbsp. sugar
sesame oil
salt
Instructions
Recipe from community member, Hanna (@hanseabright).

Prep your pork belly!
Coat pork belly with one Omsom sauce in a bowl. Let marinate in fridge for at least 15 minutes, or overnight for a deeper flavor
Set your air fryer to 400° F and toss in pork belly for 10 minutes.
Prep your quick-pickled carrots!
Mix carrot, 1 tbsp. salt and sugar in a bowl. Cover with rice vinegar and let pickle for 15 minutes. Drain vinegar before serving.

Steam your bao!
Prepare bao according to package instructions.

Assemble your bao!
Gently open bao bun and spread 1 tsp. mayo on one side. Top with pickled carrots, pork belly, cilantro, and crushed peanuts. Enjoy!