Equipment
frying pan
baking rack/tray
Ingredients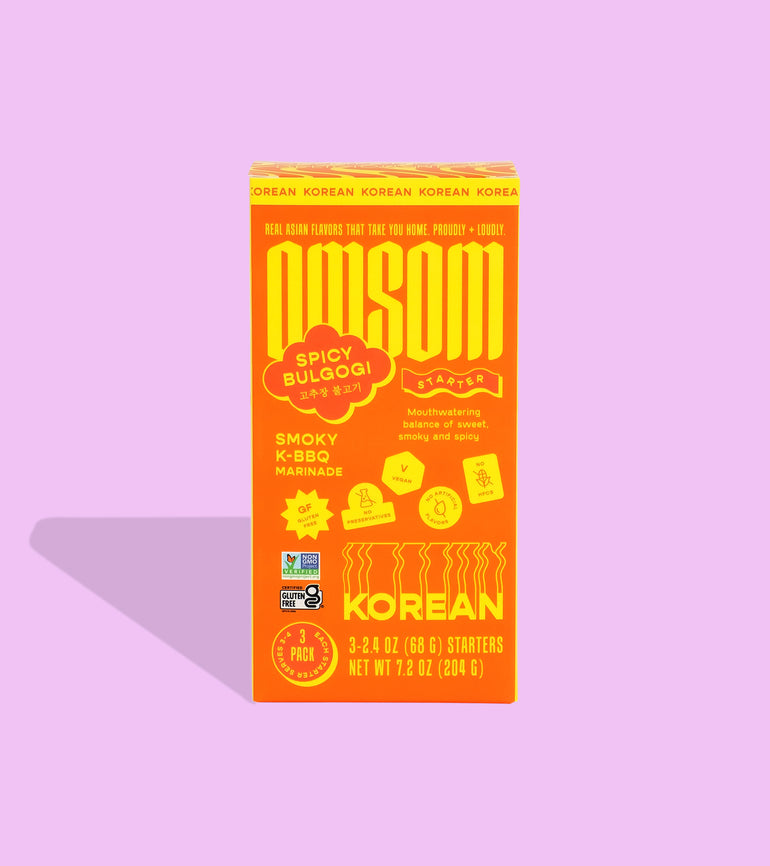 1 Omsom Spicy Bulgogi starter
2 cups steamed white rice
½ cup kimchi, chopped
½ can of SPAM® Classic, cubed ½ inch
⅔ cup mozzarella cheese, shredded
½ cup mozzarella cheese, cubed
2 scallions, thinly sliced
1 tbsp. sesame oil
½ sheet nori, shredded
1 tsp. toasted sesame seeds
2 tbsp. neutral cooking oil
Instructions
Recipe inspired by Jen Phanomrat.

Let's get cooking:
Pan-fry cubed SPAM® Classic in pan on medium-high until crispy for about 3-4 minutes!
Heat 2 tbsp. oil into hot pan and add kimchi and cook for about 3 minutes.
Stir in rice and Omsom Spicy Bulgogi starter, and cook for about 3 minutes. Salt to taste.
Turn off heat and stir in cooked SPAM®, cheese, scallions, sesame oil, nori, and sesame seeds. Salt to taste and set aside to cool.
Wet your hands and take about 2 tbsp. of rice mixture. Roll into a ball and place on a parchment-paper lined tray.
Continue until rice mixture is finished. Chill rice balls in the fridge for at least 15 minutes.
Over medium-high heat, heat 3 inches of oil to 375°F in a pot.
In the meantime, prep your dredging station: flour in one dish, egg in another, and panko in a third dish. Working in batches of 4-5 balls, roll each ball in the flour, egg mixture, and then the panko.
Fry until golden brown and crispy, approximately 3-4 minutes. Drain on a baking rack lined with paper towels.
Serve immediately and enjoy warm.