Equipment
Ingredients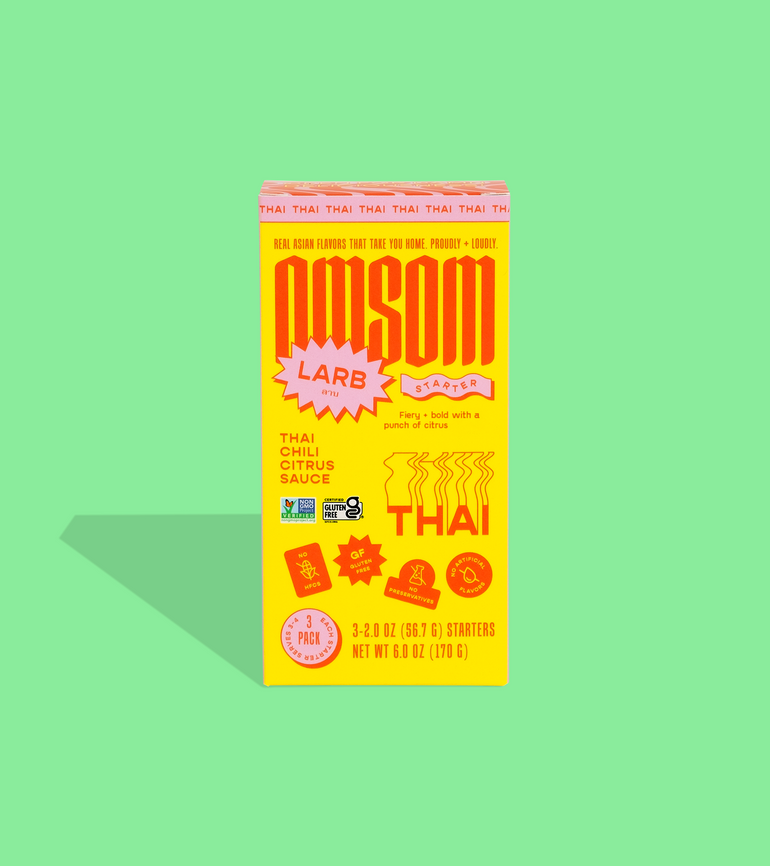 2 tbsp. Toasted Rice Powder (optional)
1 lb. ground chicken
4 tbsp. water
2 scallion stalks, thinly sliced
½ cup cilantro leaves, coarsely chopped
2 shallots, finely sliced lengthwise
2 tbsp. (~12 leaves) mint, coarsely chopped
Serve with:
Traditional: Serve with sticky rice or white rice, quartered cabbage, and steamed green beans. Or go the extra mile and serve with Som Tam (Thai Papaya Salad)!
Mix it up: Serve with lettuce wraps and sliced cucumbers.
Instructions
In a pot over medium low heat, sauté the chicken with 4 tbsp. water until cooked through. To keep the chicken juicy and tender, make sure it doesn't brown. (Pro tip: There should be some liquid in the pan - don't drain it!)
Once the chicken is cooked through, about 4 minutes, turn off the stove and remove pan from heat.
Immediately add the Omsom starter, cilantro, and scallions. Stir to wilt.
Toss in the toasted rice powder, mint, shallots, and mix to incorporate. Salt to taste.
You're done! Serve with some of our suggested favorites. Enjoy!
step-by-step
1. Watch the full recipe video!